Weather With a Spin
Severe Weather Archive
When interesting weather happens on the ground, most likely our satellite and radar systems will see it too. Here you will find a vast variety of past satellite and radar images that are in some way unique. Enjoy!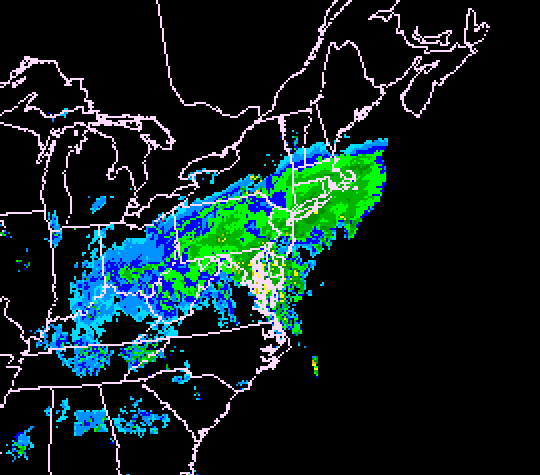 This is a radar image from the well remembered blizzard on January 7th, 1996. The total snowfall amounts in western Connecticut ranged anywhere from 20 to 28 inches. Snowfall amouts near Philidelphia, PA where over 30 inches, while up to 4 feet of snow was recorded in the higher elevations of West Virginia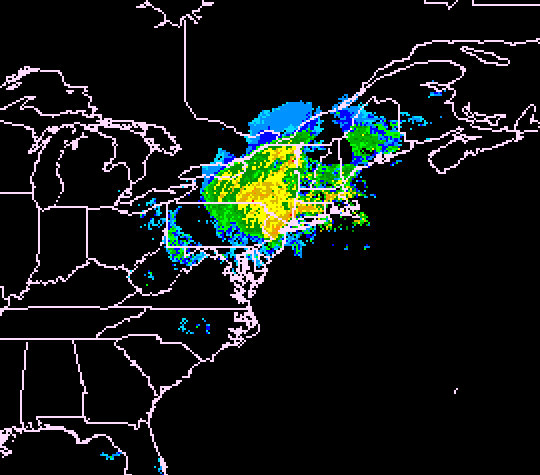 This is a radar image from tropical storm Floyd on September 16, 1999. By this point in time, although wind gusts reached 40-50 mph in some areas, heavy rain and flooding was the main problem. The heaviest rain in the state of Connecticut was around the Danbury area where over 10" of rain fell. The result was severe flooding. However rainfall up to 15" fell in portions of New Jersey and southwest Pennsylvania.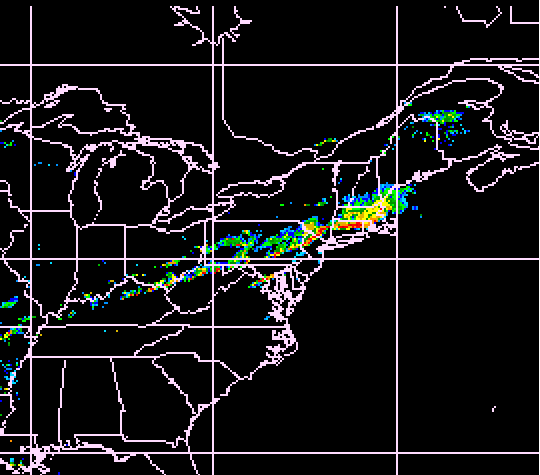 A line of severe thunderstorms moved through Connecticut on June, 2nd 2000. Widespread wind damage was common throughout the state with a few funnel clouds and tornadoes reported. In Danbury, there was significant damage along Route 39 a few miles north of Danbury High School and also along Route 37 down to about Hatters Park. A microburst might have been the cause of the damage.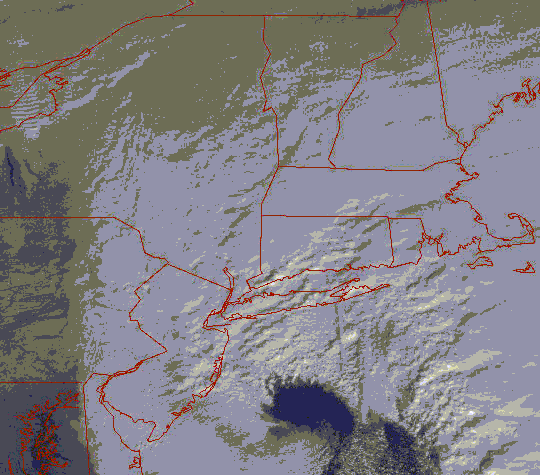 The date is Dec. 30th, 2000. This is a visible satellite picture of a rapidly developing Nor'easter. 12 hours before this image was taken, the storm was just a few weak showers off the North Carolina coast. This small but intense storm gave western Connecticut between 14-18 inches of snow, with reports of up to 25 inches of snow in Northern New Jersey.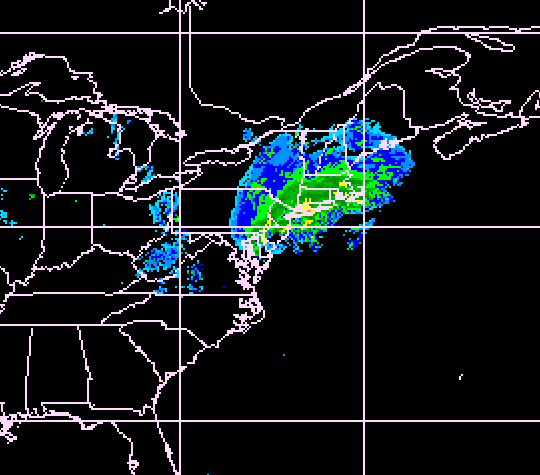 February 5, 2001; this is the second of the three significant Nor'easters that struck the region during this winter season. This storm delivered up to 5 inches of snow an hour and left people stuck on I-84 for several hours. Most of the state away from the coastline got over 18 inches of snow.
March 5, 2001; this was the final significant storm of the 2000-2001 winter season. This was also called "the storm that wasn't" because it didn't live up to expectatations. However, the northeastern part of Connecticut received over 2 feet. The majority of the state got about 18 inches. Snowfall amounts rapidly dropped off south and west of Danbury as well as in New Jersey and New York. New York City only received a few inches.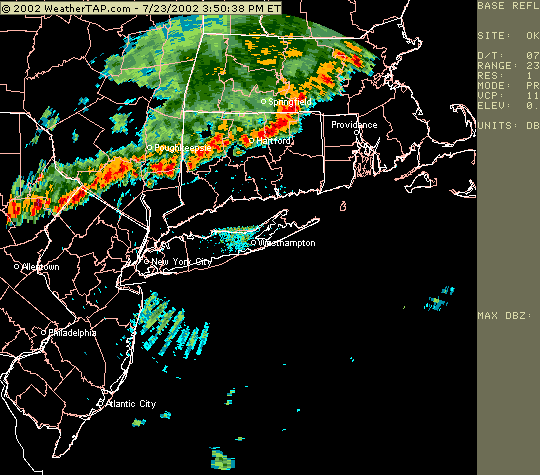 This line of thunderstorms moved into Connecticut on June 23rd, 2002. The line quickly weakened as it moved into Danbury, but produced severe weather in Northwest Connecticut.
This is a visibile satellite picture from August 2nd, 2002 as a line of severe thunderstorms moved into northern Connecticut. The yellow boxes represent the severe thunderstorm watches at the time, while the white outlines show the counties under severe thunderstorm warnings.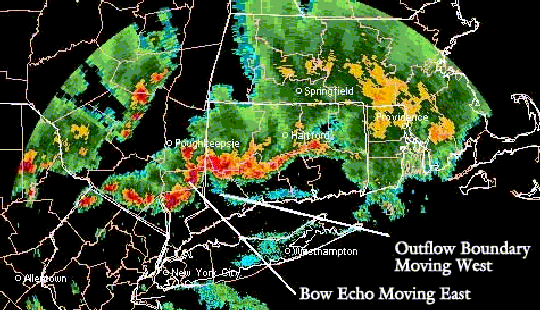 This radar image from August 2nd shows a bow echo moving into Danbury from the west right while an outflow boundry closes in on Danbury from the east. The resulting collision helped fuel the thunderstorms even more so and produced severe wind damage, especially in Brewster, NY and New Fairfield, CT.



This website created and maintained by (soon to be Meteorologist) Michael Erickson, KB1IJV.